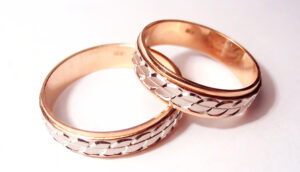 If you are getting married and thinking about a prenuptial agreement – you're in good company.
A prenuptial agreement is a written contract that you sign before you get married; and, it's often referred to as a "prenup".
Many couples sign prenups, for a variety of reasons.
Create a strong foundation for your marriage. One reason for getting a prenup would be to give your marriage a strong foundation.  You will start talking about money – and sharing your goals, needs and values before the wedding.  You will reach decisions that feel right to both of you.
Should we get a prenup? Although you both are going into the marriage with love and expecting to live your lives together – you may also want to take care of the "just in case". Here are some common reasons to seek a prenup:
Protect your assets
Protect future assets/inheritance/gifts
Protect family business and other business interests
Provide for your loved ones
Peace-of-mind.
Is a prenup complicated? A prenup is custom designed to specifically address what you both want.  You can choose to resolve many financial issues or just a few that are important to you.
What about a postnuptial agreement?  You may already be married and didn't have a prenup – but now, however, you think it's a good idea.  That's okay, too.   We can discuss a post-nuptial agreement, which is a contract signed after the marriage.
How do you get started?   First, contact my office to schedule an appointment.  At our first meeting, you will tell me your reasons for wanting a prenuptial agreement – and we will discuss your options and next steps.